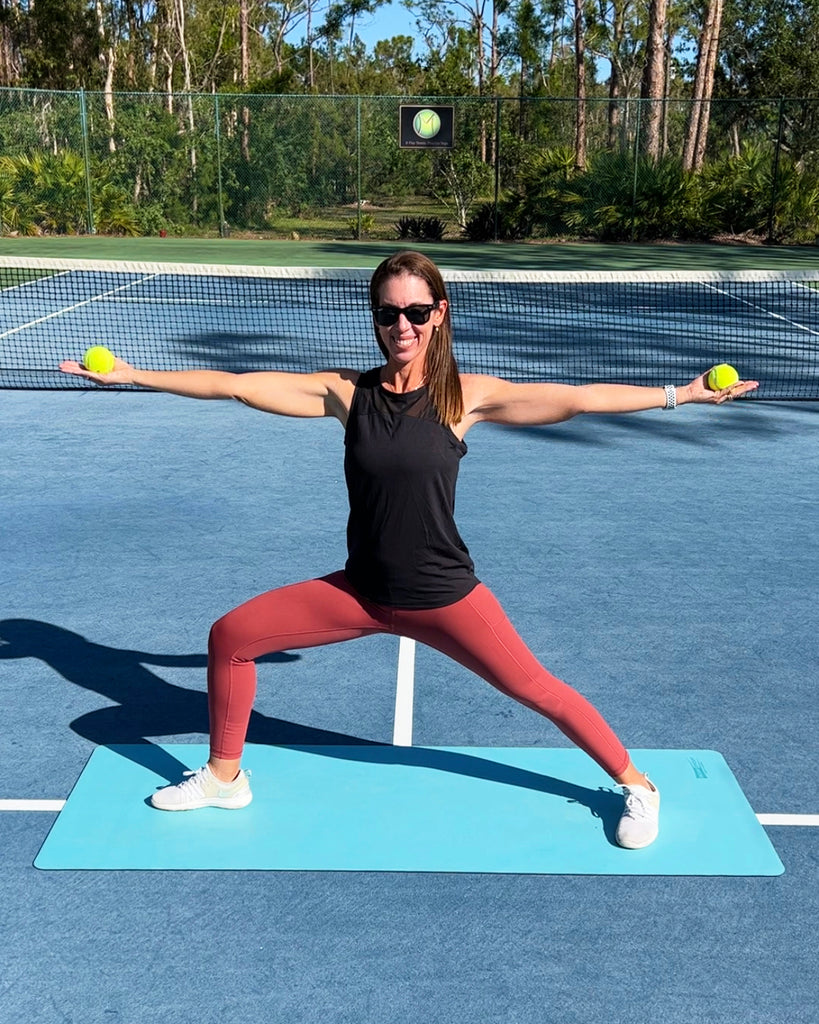 By Jenny Woudenberg, Contributing Blogger
Ahhhh, those 2 magic words: Spring Break!
Time for trading in tests under fluorescent lights for tents in the sunshine and swapping scheduled days for carefree wander lusting. Even if you are working full-time with kiddos at home—you can still create a fun-in-the-sun spring break vibe this week. 
Wherever you are planted, here are a few healthy activities to help you blossom this spring! Because mother nature is changing seasons, and so are you, beautiful one.
Warm Up & Touch Down
It's time to shake off the winter blues and warm up! Literally. Get your RBX woman-powered outfit and running or hiking shoes—or go barefoot for our friends on beaches! Jump outside, feel the sunshine on your face, the fresh air dancing through your hair, and get enchanted with the world around you. 
Go for a brisk walk, jog, or joint for about 5 minutes. 

Stop and literally smell the roses, trees, grass, sea breeze, or whatever is around you.

Get in touch with the earth, like really, put your hands and feet on the ground and do 5 pushups or hold a plank pose.

Repeat steps 1-3 if you want.

Stretch, breathe, and ground.

Love these moves!

Tree pose in the trees, yes please!

Spring Into Action!
Working out doesn't have to just be standard lifting weights and running on a treadmill. It can be oh sooo many things! Are you on a lake? Jump in, do a few fast laps, take a breather, and then go again. Have access to a paddleboard or kayak? Sail the seas, mate!

Visiting a new city? Walk everywhere and truly experience this new place at the pace of your own feet. 
Near a mountain? Hike it and be curious about all the flowers and trees you see. Want to elevate your workout even more? Grab some rocks and do arm exercises (get some ideas here).
Exploring the outdoors is one of the best ways to do cardio. Go big—our world is amazing—don't let its magic pass you by because you are scrolling your phone too much. 
It's Crunch Time!
A strong core can help you better to all of the above—really, most activities rely on core strength. No matter the season, try to spend at least 3 minutes a day working on your core.
Here are a few of my go-to core builders:
Minute 1: Superwoman:  Lay on your stomach and lift your feet, lower legs, knees, and quads (if possible) off the ground and your chest and arms. Try to get only your stomach on the ground and fly high! Do 2 sets of 30 seconds or whatever works for you.
Minute 2: Get Crunchy: Ole fashion crunches. Engage your arms, do not lift with your neck. Play around and have some fun—try with your legs out straight. Mix up your cadence—hold the crunch part for longer or shorter. 
Minute 3: Campfires: Time to fire it up! Lay down on your back, crisscross your legs, crunch, and feel the burn!
'Tis the season for growth and change! Mix up your workouts, get creative, and let yourself feel radiant! 
P.S. No matter what you are doing during "spring break week," it's never too late to have a healthy and happy "childhood" or "young adulthood." Be intentional about creating new memories and blossoming in whatever chapter of life you are currently experiencing!
---