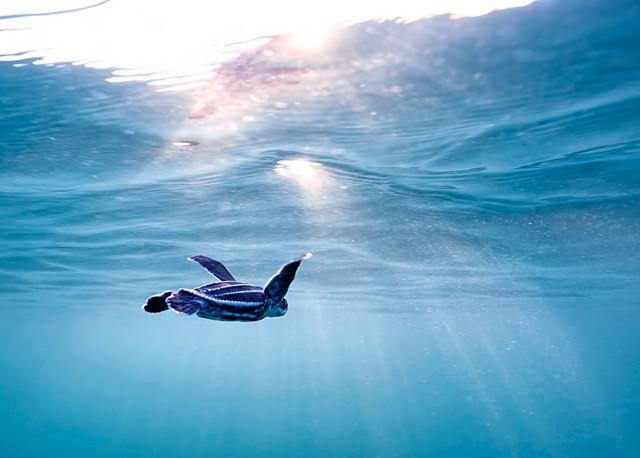 This Earth Day, we've partnered with the Sea Turtle Conservancy to help save an endangered species and make our 'footprint' on this earth a little smaller.  The STC taught us that when they receive a $1 donation, 2 baby sea turtles (aka hatchlings) are saved. Therefore, we're going to donate $2 every single time a product is purchased through Monday the 24th! 
In other words, you buy
one new pair of leggings
to love, we donate $2, and 4 baby hatchlings are saved! You add a
brand new sports bra
to that & and we donate $4, 8 baby turtles keep swimming along. The more you shop, the more we donate!
Through our collaboration with the Sea Turtle Conservancy, RBX not only learned about sea turtles, but the environment they support as well.  Sea turtles are essential pieces to two ecosystems: ocean and beach/dune.  If they were to go extinct, both of these ecosystems would collapse and suffer; consequently affecting marine life, beach/dune life, and human life as well.  To learn more about sea turtles and the conservancy, please visit https://conserveturtles.org/ 
Oh yea and HAPPY EARTH DAY!
---