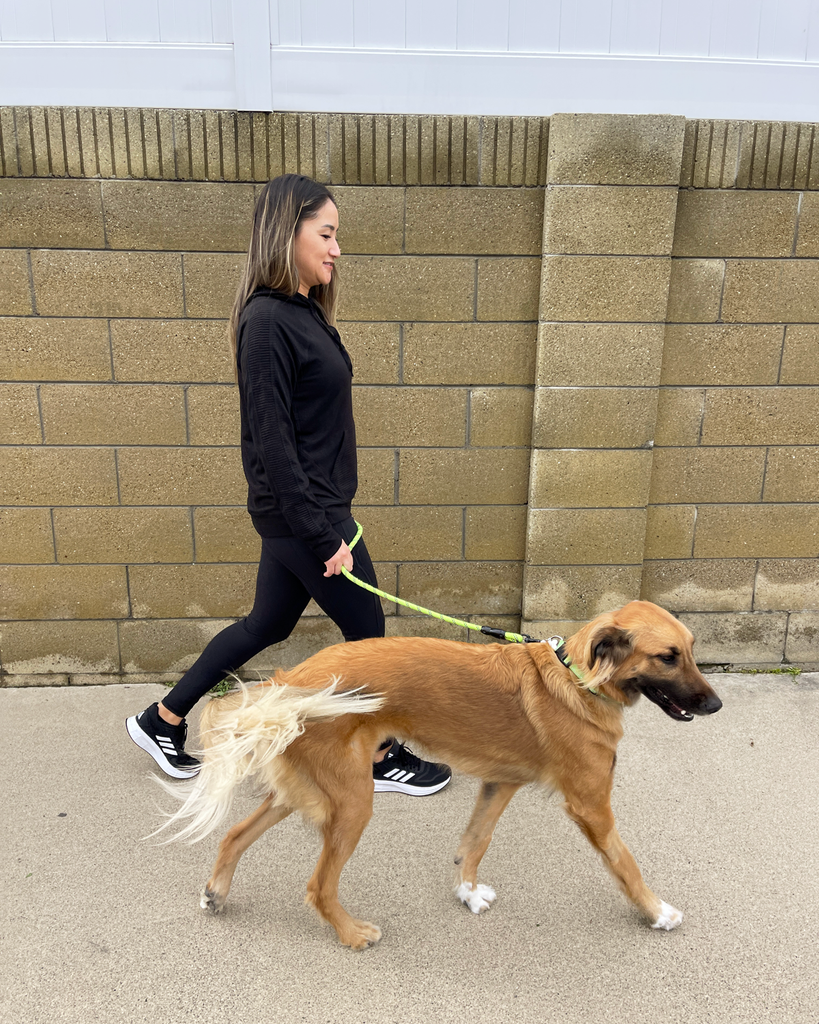 By Emily Kho, Contributing Blogger
Being able to get a sweat on shouldn't take more work than it needs to. Check out some of these top athleisure outfits for all levels of activity - from yoga to HIIT - that will keep you warm this winter!
HIIT
I love a great HIIT workout and find it even more enjoyable when I can get outside to get my sweat on. The only problem, though, is finding a great pair of leggings that I won't have to constantly be tugging at throughout my workout.
With all the high intensity movements and quick transitions, I don't have the time, or energy, to be adjusting my outfits during my workouts. That's why I grab my space dye super soft leggings (I'm wearing charcoal in small) and my amber ribbed shelf bra tank (in black, small) and hit the park with my weights and bands! 
The space dye leggings are buttery soft and have a four-way stretch, making them a great option for high intensity workouts. The seamless high waistband doesn't roll while offering optimal hold.
At the same time, the amber ribbed tank offers just enough support to keep everything in place. The regular length means no riding up and a sleek, flattering silhouette.
Running
Other ways I like to keep up my cardio through the week is by going for a run here and there. But, in the winter months, running is challenging. Finding the perfect balance between too cold and too hot is no simple task.
The studio daily super soft mock neck jacket (I'm wearing it in pink in a size small) and my space dye super soft leggings (charcoal, small) are my go to pick.
The mock neck jacket offers just the right amount of warmth and protection from the wind without compromising breathability, moisture wicking, and a lightweight feel. Best of all, the thumb holes are a great way to help keep my hands warm, especially during those crisp morning runs. 
One of my favorite features of the space dye leggings is the side pockets, perfect for holding my airpods case, keys, and energy chews for long runs.
Yoga
It's always important to me to maintain my flexibility, which is why I try to incorporate yoga workouts a couple of times a week as well. Whether I'm at home or in the studio practicing, I want to make sure I find leggings that aren't see-through, constricting, or in my way.
When it comes time for my yoga workouts, I reach for my ultra hold novelty 7/8 leggings (I wear them in black in a size small) and my amber ribbed shelf bra tank (black, small).
The scoop neck and back design of the amber tank are both flattering and versatile, offering optimal breathability throughout my exercises. The unique Tech Flex fabric of the ultra hold leggings keep everything in place while ensuring total coverage, which means I never have to worry about any unwanted visuals!
Casual Wear
While there's no denying the versatility of my RBX collection, it's also important to note that it's cute enough to wear around town as well. As a dog owner, walks are a fundamental part of mine and my dog's day. It makes my life that much easier when I can go from workout to walk, or vice versa, seamlessly!
That's why after my workouts, I throw on my ottoman french terry sweatshirt (I have it in black in a size small) for a quick walk around the neighborhood with my pup. 
The ribbed ottoman detailing down the arm makes this sweatshirt a true fashion piece and stands out amongst my sea of boring hoodies. The french terry fabric is not only lightweight but great for blocking out that cold winter wind and brings softness to a whole new level. This sweatshirt is my absolute favorite for in between workouts, from dog walking to grocery shore shopping and everything in between.
Final Thoughts
At the end of the day, you want to find athletic wear that suits you and your lifestyle. For me, that means finding options that offer compression and won't budge for my HIIT workouts, keep me warm during my winter runs, and provide the flexibility I need for my yoga and rest days in between.
If you're anything like me, you can appreciate the bang for your buck some of these popular winter options have to offer!
---