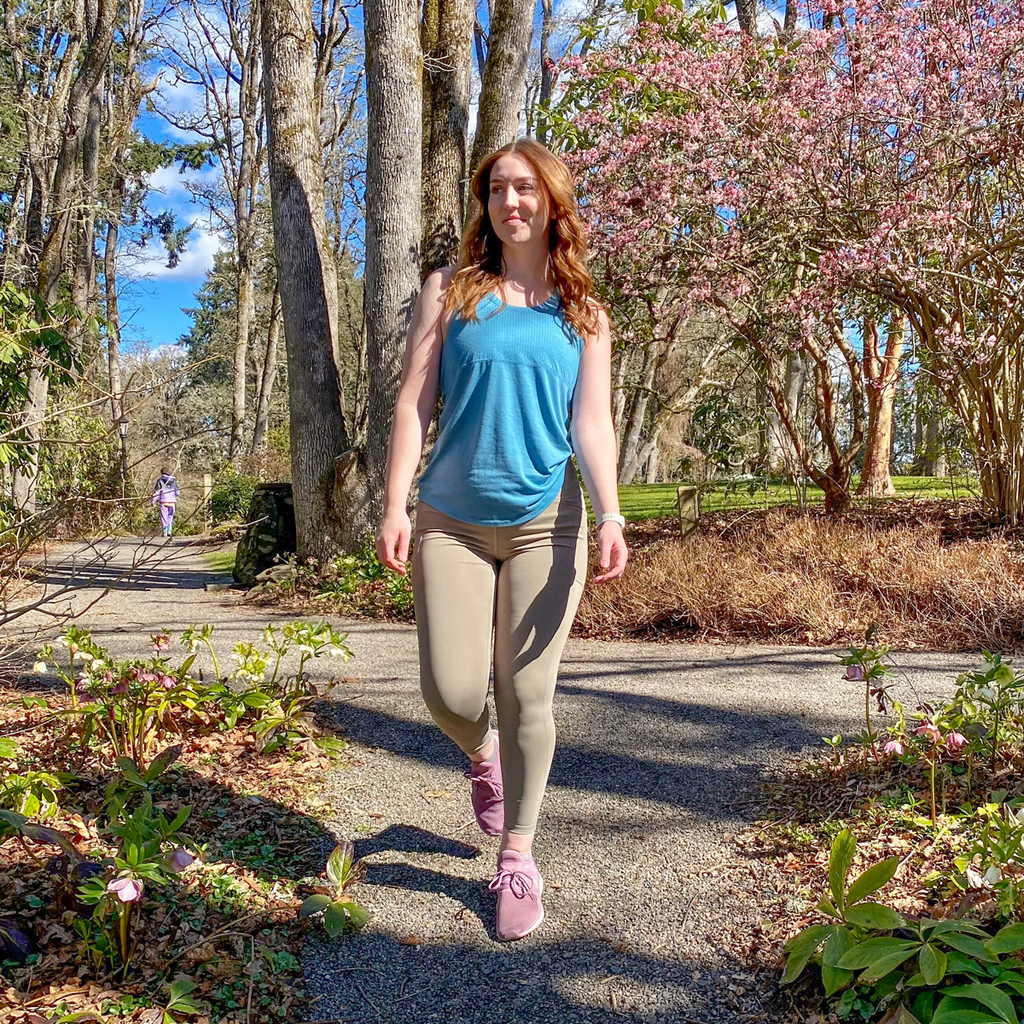 By Katy Duncan, Contributing Blogger
Not to be cliche but…Spring has sprung! 
The season of spring is here and it's time to get active and enjoy the beautiful weather. It's also the perfect time to update your activewear wardrobe. In with the new and out with the old. You spring clean your home, so why not give your activewear wardrobe a little touch of spring cleaning too. 
This season, neutrals are taking center stage but they're making a statement. These activewear tops are the perfect choice for those who want to look stylish while staying comfortable. Plus, there are plenty of pants to match. 
Check out what spring pieces are in store for you below. 
Spring neutrals this year are being defined as light and pastel colors that scream spring. Think shades of blue, green, pink, purple, yellow, and white. These activewear tops offer a variety of colors that are perfect for the season. They're not only stylish but also breathable and soft, making them comfortable to wear during any activity. As you warm up, your top will help keep you cool. 
The pants have detailed bottoms that are reminiscent of a tulip shape, making them perfect for spring. They're stylish and unique, just waiting to make a statement as you move to a capri style for spring. Some of the pants featured in this post also have super deep pockets that are perfect for holding your phone, headphones, small cards or cash, a protein bar, and even a thin plastic rain poncho-because you never know what spring has in store for your run, hike, yoga sesh or hot girl walk.
A great aspect of these fun spring neutrals is that you can add bright pops of color to really stand out-and they'll all match! Try pairing these fits with a purple or pink shoe, a bright floral hat, or a fun fanny pack. Fashion is meant to be fun after all. 
There is little about these clothes that are neutral besides their color palette. RBX Active's activewear clothes are designed to make you stand out and pop. These outfits are perfect for those who want to add a bit of style and color to their wardrobe without being over-the-top. You're sure to look and feel your best in these!
 
Spring is the perfect time to update your activewear wardrobe. The light and pastel colors featured in these fits are all perfect for pairing with the beautiful spring scenery you may find yourself in. So, get out there and make a statement in your new clothes!
---