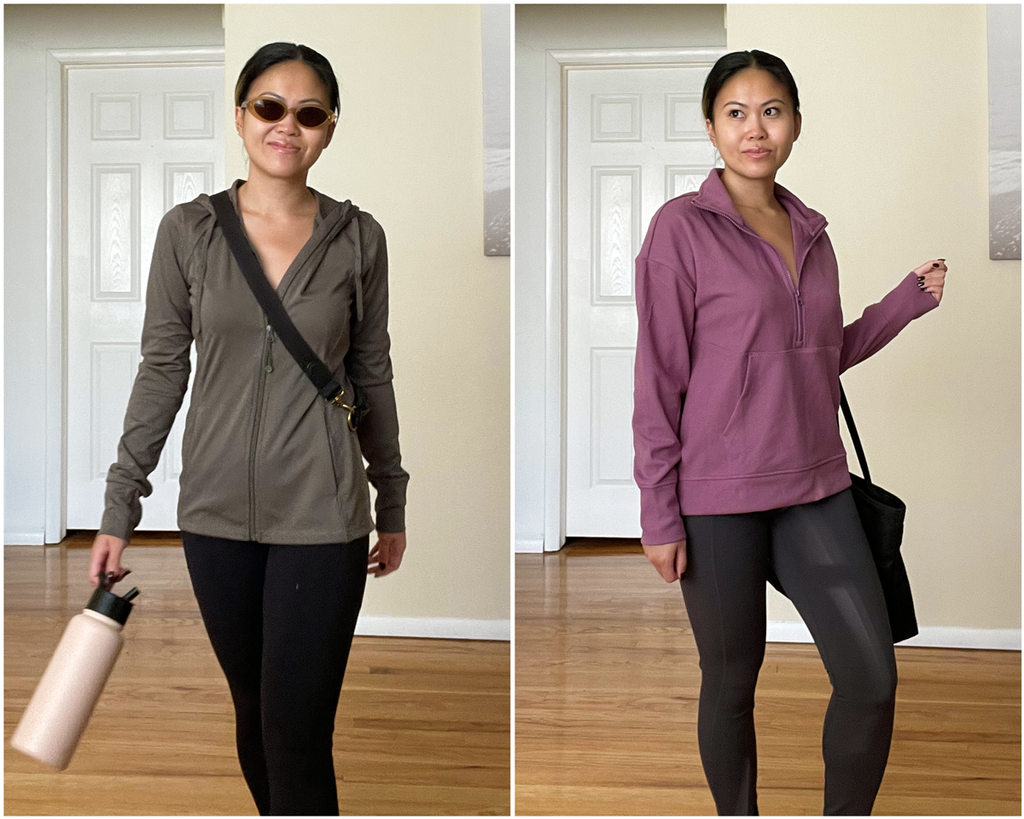 By Cindy Tran, Contributing Blogger
Welcome to the era of athleisure, where comfort meets style. It's more than just a trend – it's a lifestyle transformation and a shift in how we perceive women's wear. Our clothing needs to be flexible, versatile, and adaptable, much like our lives. It's about transitioning seamlessly from a yoga class to a coffee catch-up, from a gym session to a grocery run.
Athleisure is more than just a fashion statement. Here, we highlight three types of athletic wear that every woman should consider having in her wardrobe:
1. Our Go-To Leggings (with Pockets!)
These leggings are more than just squat proof; they are flexible and strong. Crafted with high quality fabrics and comfort, these leggings adapt to your body's movement, giving you the freedom to stretch, bend, and leap without constraint. The curve-hugging fit enhances your silhouette, while the sweat-wicking fabric keeps you cool and dry. 
Style Tip: Pair basic leggings with an oversized jacket or top for the perfect cozy look! Bonus points for styling with a cute bag, sunglasses, and water bottle.
2. A Lightweight Jacket to Throw-On-And-Go
There's nothing quite like finishing a workout and throwing on a hoodie! Perfect for layering while grabbing coffee or brunch with friends, this jacket is lightweight and breathable. The fabric allows for better air circulation, whether you're sweating it out at the gym or on the go running around town. Crafted to mold all body shapes to contour your most flattering curves! Don't just wear it, live in it.
Style Tip: Use the thumbholes of this jacket for functionality and fashion! Zip it up, slip your thumbs into the thumbholes, and be on-the-go in a second. 
3. A Cozy Pullover, in a Beautiful Hue
We're loving this minimalistic design for a chic, yet practical look. Versatile for different seasons, this textured pullover can be worn year-round. It's every woman's wardrobe essential! The Faith 1/2 Zip Pullover is a timeless staple that embodies comfort and warmth, made from quality materials that your body will feel at home in. 
Style Tip: Don't be afraid to go bold with the leggings! Pair this mauve pullover with a patterned legging like our Windblown 7/8 Leggings or Winter Garden Leggings.
These three items form the foundation of combining function with fashion. Remember, athleisure is about wearing clothing that doesn't restrict but liberates, contributing to your wellness and health. Our best advice is to choose clothing that makes you feel your best!
---