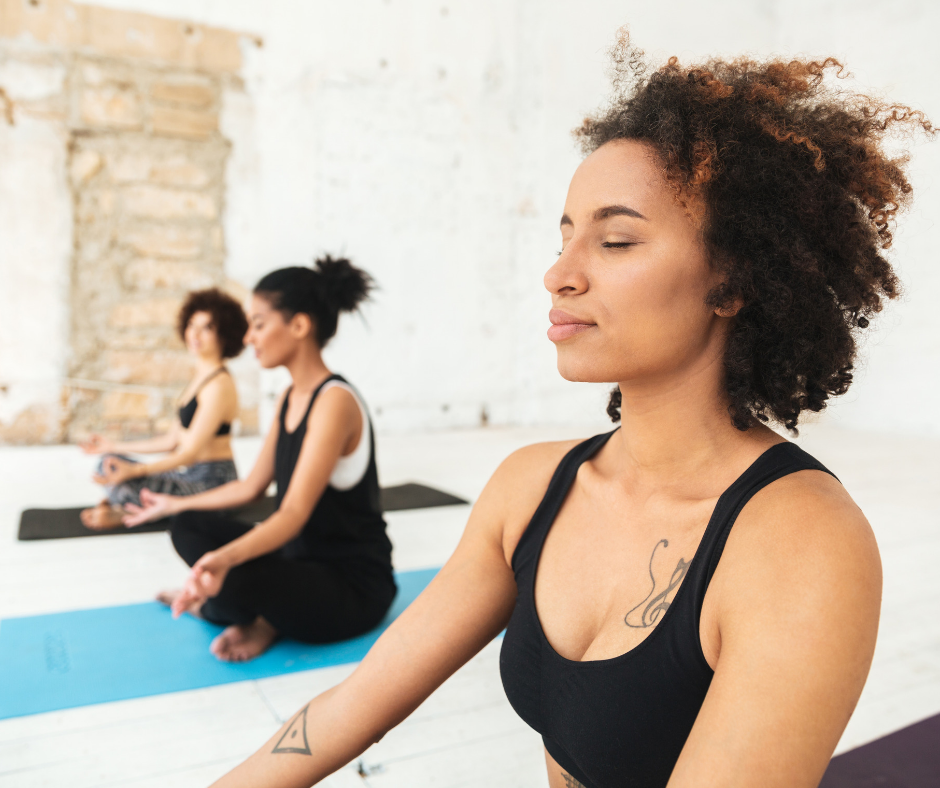 By Maya Howard, Contributing Wellness Blogger (www.MayasHealthyDay.com)
In 2020, we've seen millions of global citizens use their voices, platforms, and finances to raise awareness about racial injustice. 
Many new allies are becoming aware of systemic racism and how it penetrates every aspect of society, including the health and wellness industries.
Yes, the current focus of social unrest lies on ending police brutality against Black men and women. However, there are actions to take in our daily lives to create more diverse, inclusive, and culturally competent wellness spaces.
Here are 10 ways to intentionally support people of color (POC) and the Black Lives Matter movement while getting your sweat on:
1. Seek out POC-owned fitness studios in your area and take classes/become a member. Get your sweat on in the comfort of your home with these Black-owned studios that are currently offering virtual classes. You may even discover a fun, new workout style along the way!
2. Sign up for workout classes led by POC and pay the full price for the workout, even if it is donation based.
Workout at home with these amazing fitness instructors 
3. If you're an instructor, host a workout class that donates the proceeds to an organization that supports the Black Lives Matter movement. If you're not an instructor, recruit one and organize a group workout to fundraise.
4. Include POC-hosted podcasts on your workout playlist. Whether you're looking for entertaining banter, business advice, or education on how to be anti-racist, there's a podcast out there waiting for you to listen!
Here's some podcast recommendations:
Higher Learning w/ Van Lathan and Rachel Lindsay
Silence is Not an Option w/ Don Lemon
Food Heaven Podcast w/ Wendy Lopez and Jessica Jones
The Stoop w/ Hana Baba and Leila Day
Black Girl in Om w/ Lauren Ash
5. Buy fitness equipment, nutritional supplements, and recovery products from POC-owned businesses. This not only financially supports small businesses, but also helps them earn shelf-space at major retail stores.
6. Gift a fitness class to a community activist. You know that hardworking graduate scholar who creates all those educational social media graphics for us all to repost? She could definitely use some self-care time.  
7. Advocate for making urban minority communities safe for residents to exercise outdoors. Although it may seem like there are surpluses of gyms, studios, and outdoor spaces to exercise at, the options are not so plentiful for low-income, urban communities. 
8. Donate money, your creative marketing talents, or athletic skills to support community centers and youth sports programs in urban communities.
9. Volunteer to lead fitness classes or a youth sports program in communities of color. VolunteerMatch.org has opportunities in every state. https://www.volunteermatch.org
10. Acknowledge the POC in your current workout space. 
Make eye contact and smile. Introduce yourself. If they're new, show them around the studio. Guide them as to where to put their belongings. Offer to share class recommendations with them. Help them set up their workout equipment. Introduce them to the instructor. Avoid making assumptions about their physical fitness or body type. Get to know them. Let them know through your kind actions that they belong in this space. Help them feel safe knowing that they can let go of any worries and be their authentic selves in this space without fear of judgment. 
There are endless ways to be an active ally to people of color. Understanding and educating ourselves about how deeply systemic racism penetrates all aspects of society is crucial, as is intentionally becoming more compassionate and inclusive in our daily lives. 
Let's challenge one another to be intentional allies as we go forward and create a new normal for how we use our abilities to uplift others. 
Comment below which of these strategies for continued allyship you'll incorporate into your next workout routine!
---