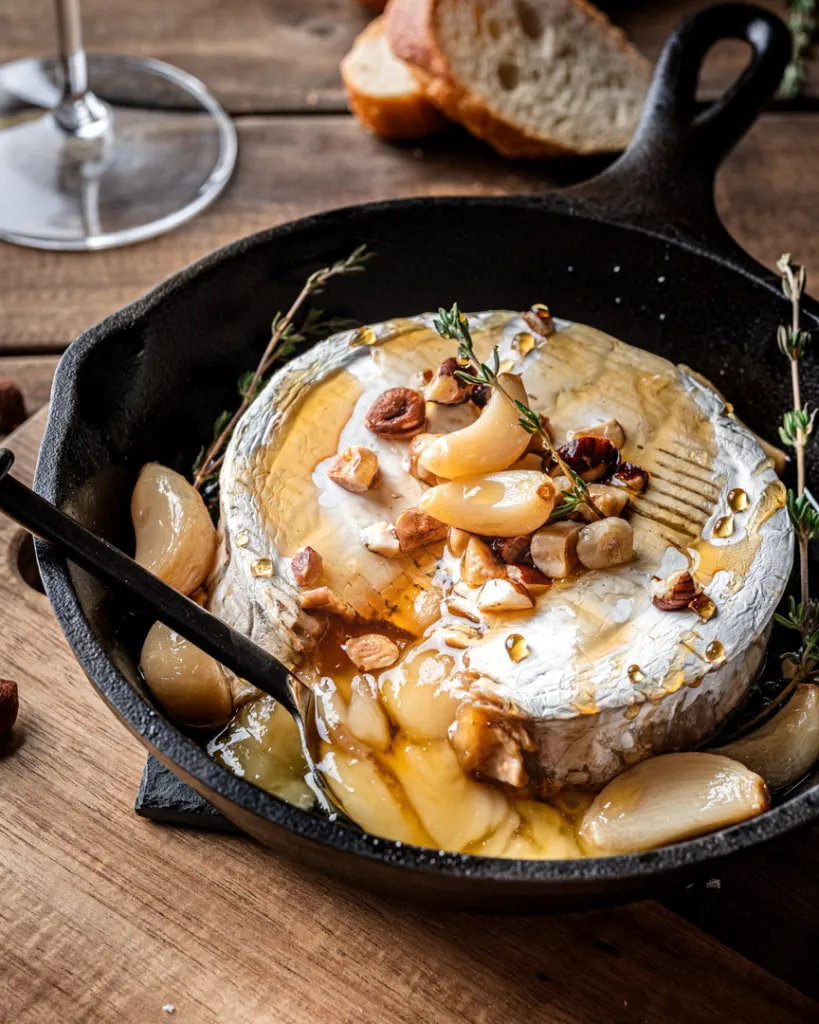 By Amanda Webb, Contributing Blogger
The holidays are here! And that means it's time for incredible food and lots of gatherings. So, this is why I need a good mix of easy holiday appetizers to keep in my back pocket for last-minute prepping. 
I love nothing more than a good Christmas party with my family and friends, but what I don't want to do is spend all day making snacks and appetizers to bring to the party. Let's be real here, our days are packed with shopping, wrapping, decorating, and all of the other holiday activities in between!
Here are a few of my favorite holiday appetizers that are quick, simple, and delicious. Plus, I've included a few tips on how to make sure you won't be stressing over what to make for the next holiday party.
Tips for Making Quick and Easy Holiday Appetizers
Keep a bunch of shelf-stable items and ingredients that keep for longer on hand for the last-minute appetizers you need.

Things like crackers, hard cheeses, dried meats, and jam are perfect (quick cheese board, anyone?!).

Prep the food the day ahead of time.

And if that can't be done, don't make it! Don't make it harder on yourself to be preparing foods that require a lot of time and skill. 

Use the same appetizer over again.

Find your "signature appetizer" and roll with it. Even if you're serving it to the same group of people, it's ok, because I bet they loved it the first time!

Sweet and salty always wins!

I love combining sweet and salty flavors for the ultimate holiday appetizers. They always go over so well with guests. Think garlic and honey or fruit jam and cheese. 
Easy Holiday Appetizer Ideas:
Garlic Confit and Honey Baked Brie 
What you need:
1 brie wheel 
4-5 garlic cloves
¼ cup olive oil 
1-2 tablespoons honey
Instructions:
Place the garlic cloves and olive oil in a small saucepan and set to low heat. Let the garlic cook in the oil until it's golden brown and soft. (This can take up to 30 minutes, so you can do it the night before and reheat it quickly on the stove.)

Preheat the oven to 350F (you can also use a microwave to make it easier). 

Place the brie in a small baking dish. 

Drizzle a very small amount of the garlic-infused oil over the brie. 

Smash the garlic cloves and place them on top of the brie. You can also chop them and spread them over the brie for more garlic flavor. 

Bake for 7-8 minutes or until the brie starts to soften. 

Remove from the oven and drizzle the honey on top. 

Serve immediately with crusty bread, crackers, or apple slices. 
Tips:
You can add a spoonful of cranberry sauce to add a tart and fruity flavor and some festive color.

Add some fresh herb garnish like thyme or oregano after the brie is baked. 
Roasted Red Pepper Holiday Bruschetta 
What you need:
1 baguette, sliced
Olive oil 
1 garlic clove
1 jar of roasted red peppers
Goat cheese 
Fresh herbs, chopped (parsley, basil, chives, etc.)
Instructions:
Toast the slices of baguette in a 400F preheated oven for about 3-4 minutes or until they get crispy. Rub the garlic clove on each slice of bread.

Spread a small amount of goat cheese on each slice of bread. 

Top the goat cheese with 1-2 slices of roasted red pepper. 

Plate all of the slices of baguette on a serving platter. 

Drizzle all of the pieces of bread with olive oil and garnish with fresh herbs. 

Season with salt and pepper and then serve immediately. 
10 Minute Marinated Olives with Feta 
What you need:
1 jar kalamata olives 
1 jar green olives 
4 ounces cubed feta cheese
½ cup high-quality olive oil
Fresh oregano leaves 
2 garlic cloves, minced
1 lemon, zested 
Fresh cracked black pepper
Instructions:
Combine all of the ingredients in a bowl and refrigerate for 10 minutes. 

Serve the olives immediately or within 24 hours. 
Tips:
Serve these delicious marinated olives with pita chips or sliced baguette slices. 

Add red pepper flakes for a little heat. 

Add the juice from the lemon if you want them to be more citrus-flavored. 
The easiest "no recipe needed" appetizer ideas
Here's a list for those of you who don't like to cook and/or just don't have the time. There are no recipes needed for these quick holiday appetizers.
Caprese Skewers:

Place a cherry tomato, a small ball of mozzarella cheese, and a folded basil leaf on a party toothpick. Put them on a platter and drizzle them with olive oil and then sprinkle some salt and pepper on top of them all. 
Cranberry Pistachio Bites:

Use sliced and toasted baguette (you can even buy pre-sliced at the store!) and spread a small amount of cream cheese on each slice, top with a small dollop of cranberry sauce (you can also buy homemade at the store), and garnish with crushed up pistachios. 
Cheese Board:

There could be a whole post dedicated to cheese boards, but I'll keep it short and sweet! Aim for the "sweet and salty" I talked about before. A good cheese board will have an assortment of hard cheese, soft cheese, fruit (apples or pears), crackers, nuts, and a drizzle or spread (honey or fruit jam). 
---