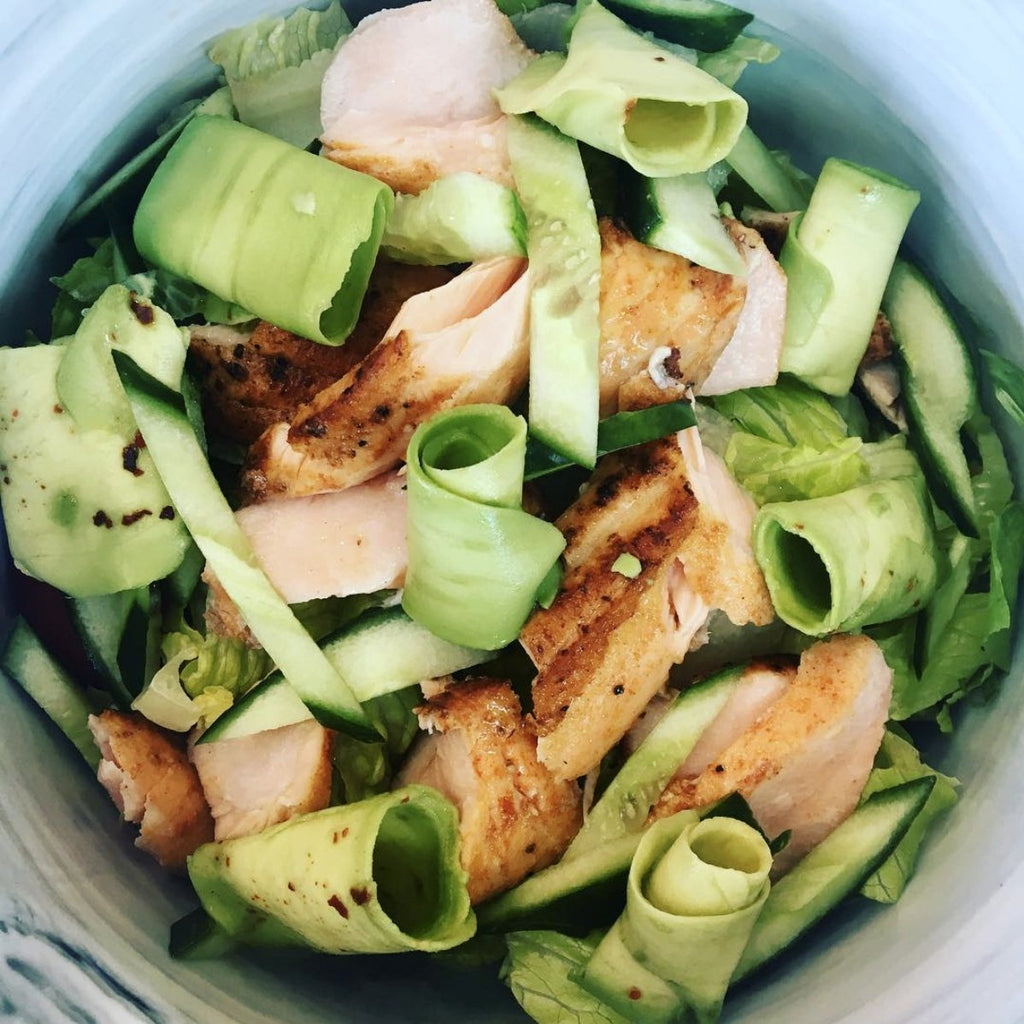 By: Jaclyn Marcos - Follow @peaceloveandcooking for more!
Summertime calls for keeping things light. Hot and humid days make it hard to grab something heavy for dinner such as soup, pasta or the like. Sometimes eating a delicious salad bursting with flavor is enough to keep us satisfied through the summer months. Try out this Salmon Salad recipe the next time you need a quick meal!
Ingredients:
Wild Salmon
Olive Oil
Salt and Pepper
3 Lemons or Limes
¼ cup of soy sauce
Dash of Hot sauce
4 cloves of garlic
2 Cups of Romaine Lettuce
2 Persian Cucumbers
1 Avocado
Prepare the Salmon: 
Wild Salmon (skin off)
Rinse and dry with paper towel
place in oven safe baking dish
Drizzle with olive oil, salt and pepper 
Marinade:
Mix the juice and zest of 3 lemons or limes
add about 1/4 cup of soy sauce
a few dashes of hot sauce
4 cloves of chopped garlic
(save some marinade to use as dressing for the salad)
Pour this mixture over the Salmon
Grill for 15 to 20 minutes on a Barbeque
- or - 
Broil for 20 to 25 minutes on the middle rack of the oven
Switch to the top rack for the last 5 minutes to brown
Salad:
Chopped romaine lettuce
Julienned Persian cucumbers
Curled Avocado ribbons
(Remove the avocado peel. Use a vegetable peeler to cut thin slices and curl them around your finger)
Flake the Salmon into 1" pieces and add to the salad
Dress the salad with the reserved marinade that did not come into contact with the Salmon 
Enjoy!
---