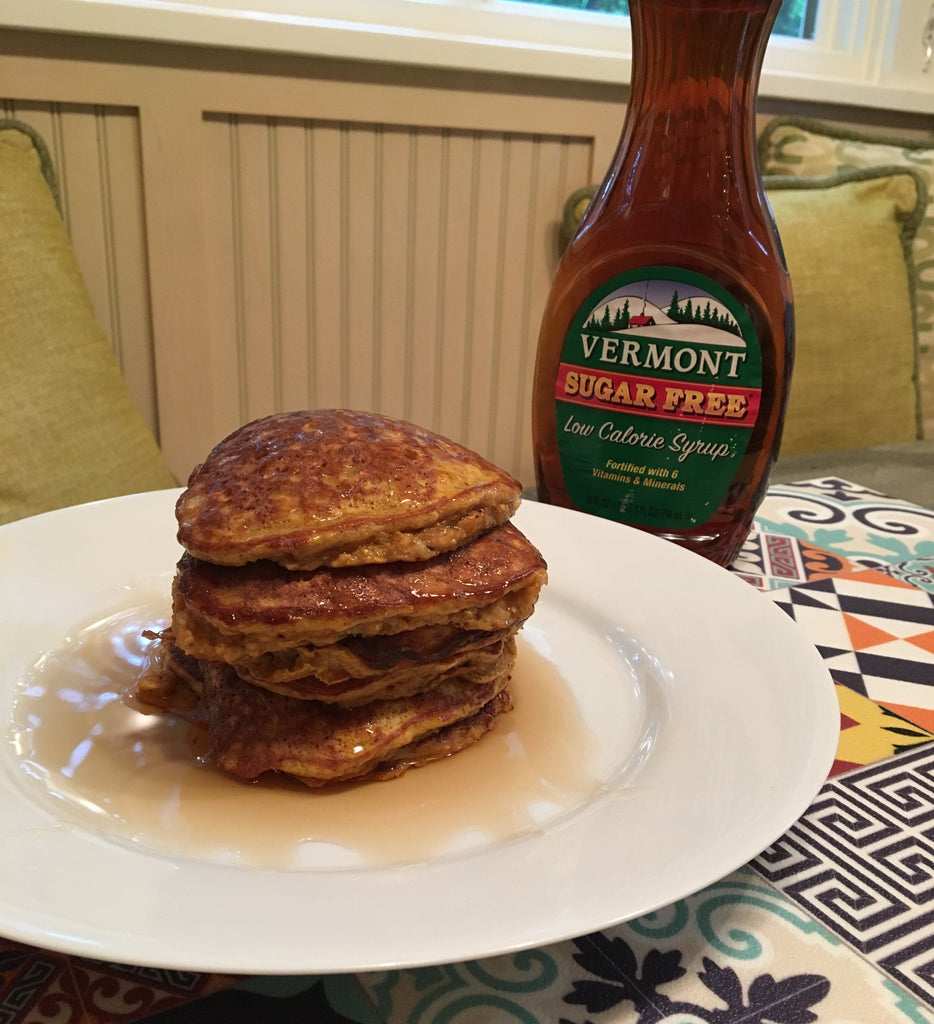 My favorite part of fall isn't the foliage or the weather…it's the FOOD! Once mid-September hits, it's all pumpkin, all the time. Pumpkin bread, pumpkin lattes, and now, pumpkin PANCAKES! I've always loved my quick and easy banana protein pancake recipe, and when I tried adding pumpkin to the mix, it was nothing short of a dream come true. These pancakes are sugar-free, high in protein and rich in nutrients, and while they won't come out quite as fluffy as Aunt Jemima pancakes, they're every bit as delicious!
Banana Pumpkin Protein Pancakes
Ingredients (Makes 6-10 pancakes):
- 1/2 cup pumpkin puree
- 1 ripe banana
- 3 eggs (if you want, you can use 2 eggs and one white)
- 2 tablespoons milk of choice
- 1/2 cup rolled quick oats
- 1/4 teaspoon nutmeg
- 1/2 teaspoon cinnamon
- 1/2 teaspoon salt
- 1/4 teaspoon baking soda (optional, but recommended)
- One scoop of your favorite protein powder (vanilla flavor goes best with the recipe)
Preparation: In a large mixing bowl, use a fork to mash the banana into a paste (you can also use a food processor, but doing it by hand is very easy and makes for less cleanup afterward). Add in the rest of the ingredients, and whisk together until you get a smooth, batter consistency.
Heat up a skillet over medium heat while you let the batter sit for a few minutes. Once the skillet is hot, pour the batter to form a few small circular shaped pancakes. Cook until you see little air holes forming on the top side of the pancakes (7-10 minutes), then flip pancakes over to their uncooked side, and let them sit for another 5-10 minutes. Serve with nut butter, sugar-free syrup, sliced banana, or any toppings of your choice!
---