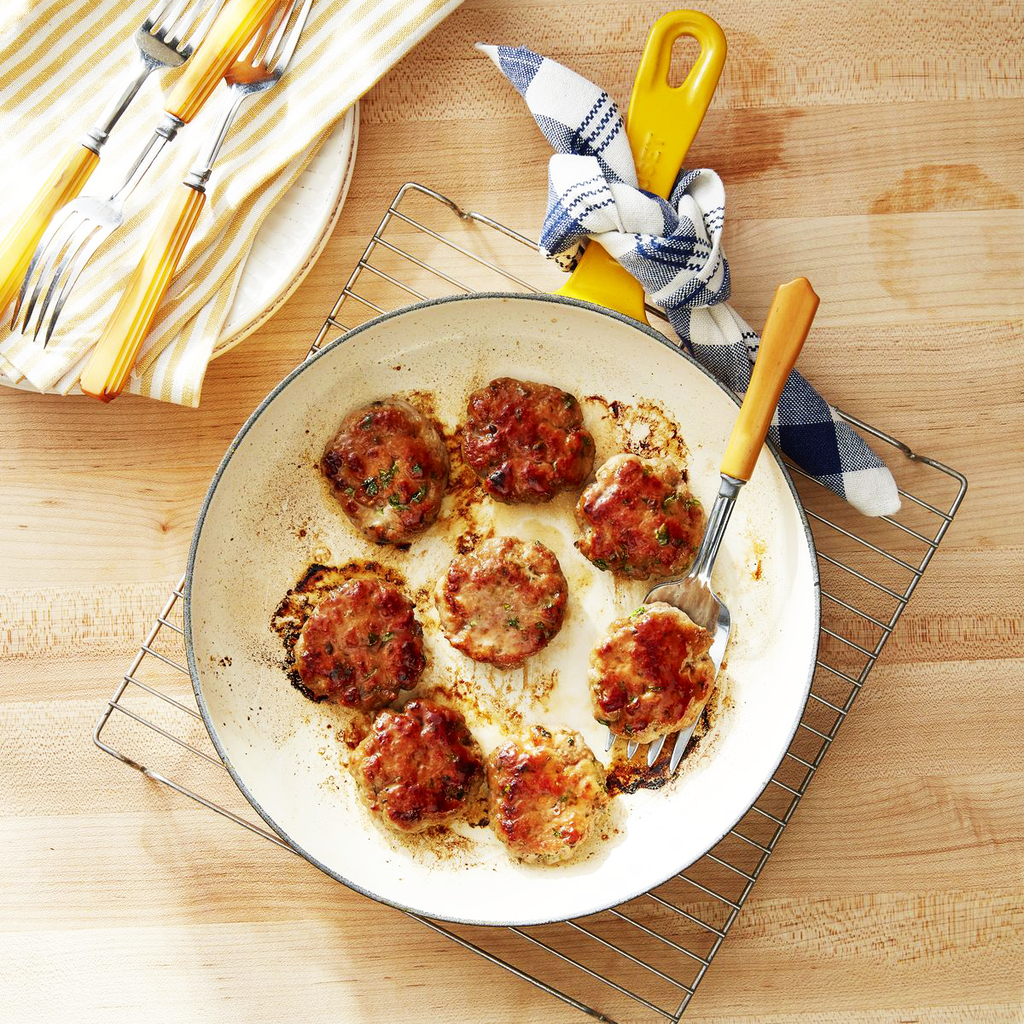 By Emily Kho, Contributing Blogger
Mother's Day is a special occasion that deserves a delicious and memorable brunch. Whether you're planning to surprise your mom or preparing for a family get-together, a brunch menu filled with scrumptious dishes is the perfect way to show your love and appreciation. 
In this blog, we've rounded up some mouth-watering Mother's Day brunch recipes that are sure to make your celebration unforgettable. From classic favorites to creative twists, these recipes will help you create a brunch menu that will make your mom feel special and loved.
Saffron Latte
The Saffron Latte recipe comes from none other than the cooking master herself, Martha Stewart. The recipe makes 1 serving, taking 5 minutes to prep and 5 minutes to batch up, for a total cook time of 10 minutes.
Ingredients
¾ cup whole milk

3 to 4 saffron threads, crushed

¼ cup espresso (double shot)
Directions
In a small saucepan, heat milk and saffron over medium-low until hot and just bubbling around edges, 3 to 5 minutes. Remove from heat; whisk until thick and foamy.

Pour espresso into a mug, top with saffron milk, and serve.


Whipped Ricotta Toast​​
The recipe for Whipped Ricotta Toast recipe comes from Delish. It makes 2 servings and takes 15 minutes total to whip up.
Ingredients
1 1/2 c. whole milk ricotta cheese

1/4 c. extra-virgin olive oil

1/2 tsp. kosher salt

2 slices thick-cut toast, such as sourdough
Directions
In a food processor or blender, combine ricotta and ½ teaspoon kosher salt. Blend briefly to combine, then, with the motor running, slowly drizzle in the olive oil and continue processing on high speed until the ricotta is smooth and creamy, about 2 minutes.

Spread or pipe whipped ricotta onto toast and season with pepper.


Egg White Frittata with Lox and Arugula
The Egg White Frittata with Lox and Arugula recipe comes from Food Network. It makes 4 to 6 servings and has a total cook time of 18 minutes.
Ingredients
8 egg whites, room temperature

1/2 cup whipping cream

6 ounces lox, chopped into 1/2-inch pieces

1 lemon, zested

1/2 teaspoon kosher salt

1/2 teaspoon freshly ground black pepper

2 tablespoons olive oil

2 packed cups (2 ounces) of arugula

1 clove garlic, minced
Directions
Put an oven rack in the center of the oven. Preheat the oven to 350 degrees F.

In a medium bowl, whisk the egg whites until fluffy, about 30 seconds. Add the cream, lox, lemon zest, salt, and pepper.

In a 10-inch, ovenproof, nonstick skillet, heat the oil over medium heat. Add the arugula and garlic. Cook, stirring frequently, until the arugula has wilted, about 1 minute. Pour the egg mixture into the pan and stir to combine the ingredients. Cook, without stirring for 4 minutes. Transfer the skillet to the oven and bake until set, about 10 to 12 minutes.

Slide the frittata onto a platter. Using a serrated knife, cut the frittata into wedges and serve warm or at room temperature.
Maple-Glazed Breakfast Sausage
The Maple-Glazed Breakfast Sausage recipe comes from Country Living. It makes 8 servings and has a total cook time of 25 minutes.
Ingredients
1/4 c. fresh flat-leaf parsley, chopped 

4 fresh sage leaves, chopped

1 small clove garlic, pressed

1/2 tsp. fennel seeds, crushed

2 tsp. plus 1 tablespoon pure maple syrup, divided

Kosher salt and freshly ground black pepper

1 lb. ground pork
Directions
Combine parsley, sage, garlic, fennel, 2 teaspoons maple syrup, 1 teaspoon salt, and 1/2 teaspoon pepper in a bowl. Add pork and mix until well combined. 

Shape pork mixture into sixteen 1/4-inch-thick patties. Cook in a nonstick skillet over medium heat, turning once, until golden brown and cooked through, 4 to 6 minutes. Transfer to a platter and brush with remaining tablespoon maple syrup.
---