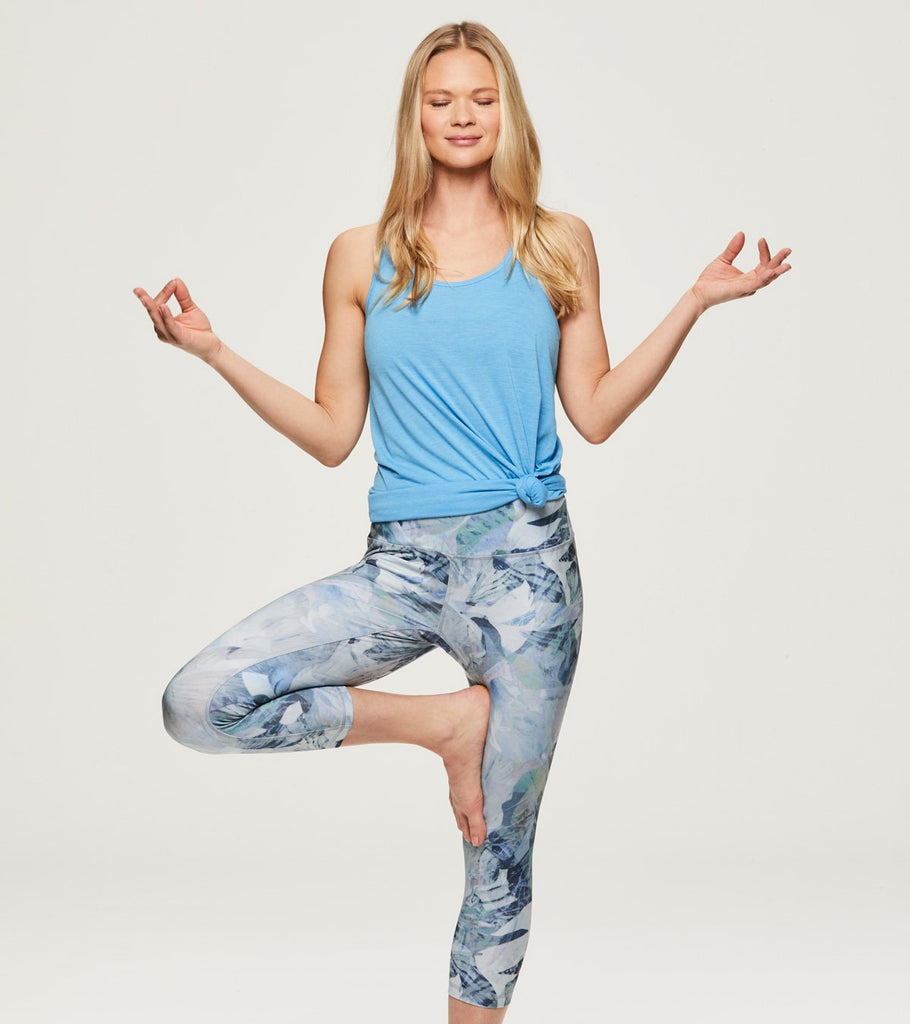 It's the holiday season, which means three things are for certain: there'll be lots of gifts, lots of food, and whole lot of family. Not everyone is cut out for surviving the holidays, so we've created a 10-step guide to help get you through.
Come Prepared.
We suggest coming prepared to your family holiday events. Don't forget to pack your favorite RBX leggings and sports bra. You'll need them. Pro Tip: if you're nervous about breaking healthy eating habits, offer to bring a dish, and make something healthy that you know you can eat.
Keep Calm.
The holidays can be an overwhelming time, no matter who you choose to spend them with. Help yourself keep calm and centered by meditating. Download the app Head Space to help you meditate (Bonus: It's free!). Meditation is scientifically proven to reduce both stress and anxiety, so just breathe.
Don't Go Overboard.
Everyone wants to be the cool family member who shows up with the best presents, but you're honestly only making the standard higher for yourself. You'll just have to outdo it next year, so take it easy. Buying holiday gifts doesn't have to mean breaking the bank, just be thoughtful.
Do Your Best to Stick With Your Routine.
The holidays are definitely a good time to relax and take the pressure off, but try not to break your routine too much. Keep up with your morning jog or your afternoon yoga; after all, exercising will help keep that family-induced stress level down. But its not the end of the world if you miss a day or two (or three).
Stay Comfy.
The best thing about living in this decade is that athleisure and street wear are everything. Gone are the days of putting on high heels and dresses to look "good". Swap the heals for sneakers, and be confident.
Splurging is OK.
We're all conscious of keeping healthy and fit, but the holidays are a time to let loose. It's OK to splurge on that amazing sugar cookie your mom makes. You'll have plenty of time to get back on track in the new year.
Just Go With It.
We all know that dad loves to tell the same old story of that one time he almost broke his arm putting up the lights; for the tenth time. But go with it anyway. Smile, laugh, and make him happy. Getting annoyed and rolling your eyes will get you nowhere. Do your best to appreciate the moment.
RELAX.
Make sure to give yourself some time to just relax, read, work out or just take a walk and be with yourself. Getting away from the hubbub of your family every so often will keep you sane.
Drink. (And we're not talking about eggnog)
Drinking plenty of water is KEY. It will help your body digest everything you eat over the holiday, and in general, drinking water can be so beneficial in many ways. So, drink up!
Detox. (Drink x 2)
Ah, the post-holiday blues. We can all agree that going on the scale after the holidays isn't something we want to do. Make sure to get back on your regular schedule as soon as you can! We also suggest detoxing by putting lemon, cucumber, and mint in your water. It'll help flush out the additional alcohol and candy canes that you consumed over the holidays.
Follow these 10 steps, and going home for the holidays should be a breeze.
Happy Holidays!
With love and sweat,
RBX Active
---