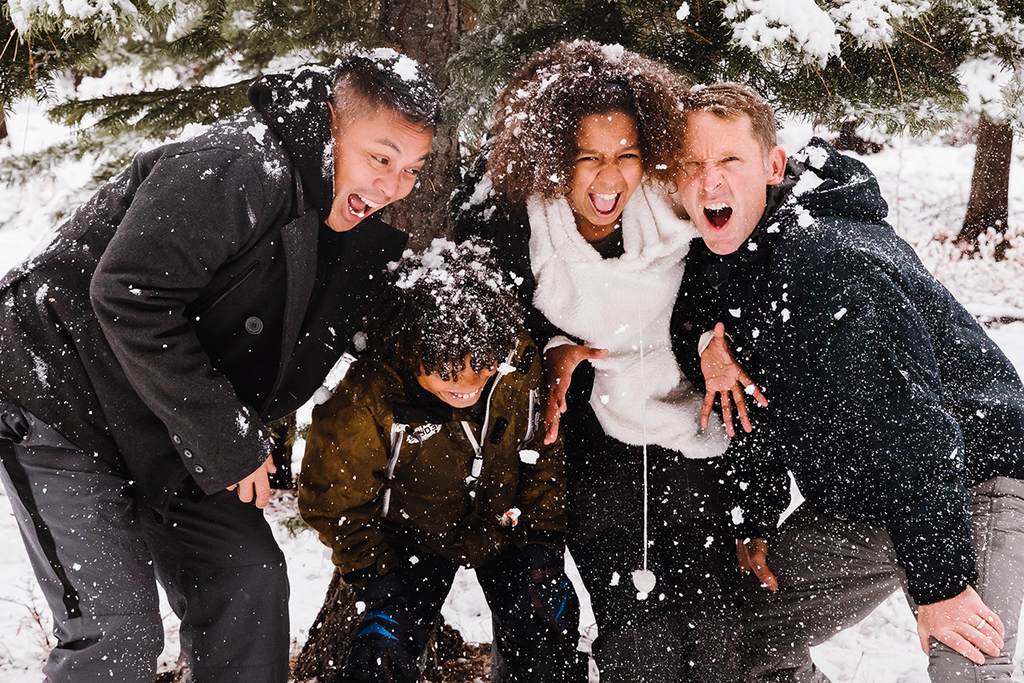 By Katy Duncan, Contributing Blogger
Tis the season to be jolly…and potentially fight with your family. No holiday is complete without a little drama. I mean, it's good for the plot right? You'll have some tea to spill when you get home. But in the moment, it can be tempting to try almost anything in order to tame the holiday tension that's sure to arise at that family gathering. 
If your family get-together is being served up with a side of "Yikes", then you'll want to give this post a read. 
Traveling for the holidays and going from social gathering to social gathering is tiring and cause for tension all on its own. When you bring in some hair-raising conversations, it makes it all the worse. There are a few ways you can tame holiday tension and still salvage a holly jolly happy night. Here's what to do. 
Idea #1- Change the Subject 
There are plenty of things to talk about during the holidays. Bring back the good ol' days of not talking about politics, religion, relationships, and money. Talk about the sports game that will inevitably be on TV. 
You can spark up a conversation about movies or books that you're enjoying. Or ask how so-and-so down the street is doing. If you're having a hard time pulling people out of that fight-spiral, try breaking up the tension with a little humor. Chime in with a, "I know we can't agree on this topic but we can all agree that Taylor Swift's Midnights is the album of the year right?" 
If you can bring in some laughter and common ground, you may be able to tame the tension in the room. 
Idea #2- Take Care of Yourself 
If you can avoid the altercation altogether or whatever factor is stressing you out-do it. Go for a walk, take a nap, watch tv in the other room or claim that you're violently ill from something you ate and hide in the bathroom for 4-12 hours so you can distract yourself by scrolling through TikTok and savoring how horrendous everyone's holiday is. We're all in the holiday season together, right? 
Keep in mind that you're just as worthy of compassion and respect as everyone else in the room. Even if your little sister is getting married before you and you have to dodge the awkward sentiments and questions all day from family members, remember that your time will come and you can still opt out of this conversation if you want to. Take care of yourself and disengage when needed. You do not need to put a ring on an uncomfortable conversation this year. 
Idea #3- Agree to Disagree 
This is a two part strategy. First, agree to disagree with any tension-causing scenario. Then, let it go. You may need to revert back to tip #2 and take some time to yourself to decompress depending on the severity of the tension, but remember that at the end of the holiday weekend, you get to go home. Or, you get to have your home back to yourself if you're hosting. 
Sometimes people aren't going to see eye-to-eye and that's okay. You can still find something that you have in common. Tacos? sunshine? CHEESE?! Everyone loves cheese right?! Even the lactose intolerant will eat cheese every once in awhile.  
At the end of the day, we can't pick our family, and we can't pick how they decide to act come holiday season. We can however pick how we react to these tension inducing scenarios. Choose to act with grace, dignity and understanding. 
Happy Holidays! 
---