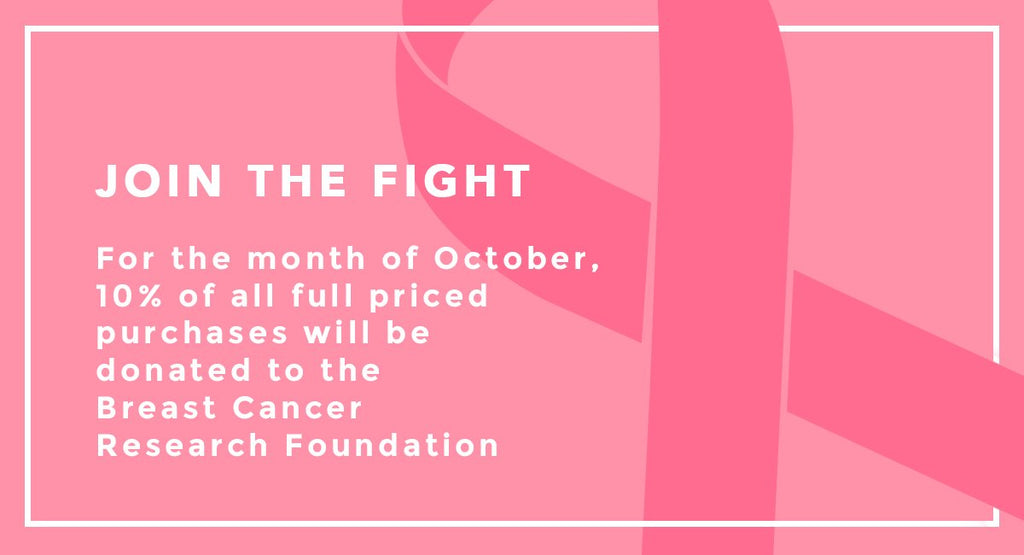 We wanted to take this opportunity to speak to you about something very close to our hearts, something a little more personal, something that affects one in eight women in the United States every year. We want to talk about breast cancer.
The statistics are shocking. According to the World Health Organization, breast cancer is the most commonly diagnosed cancer among women worldwide. The National Breast Cancer Foundation estimates that 252,710 new cases of invasive breast cancer (Stages I-IV) will be diagnosed every year and more than 40,500 women will die.
It's clear that research, awareness and early diagnosis are crucial in the fight against breast cancer and this October for Breast Cancer Awareness Month, RBX is partnering with the
Breast Cancer Research Foundation
for our second year!
We know that providing ongoing support is essential in the fight against this deadly disease and we are proud to announce that for the entire month, 10% of the value of any full price item purchased from our website, will be donated to the
Breast Cancer Research Foundation
.
Together we can make a difference, let's change some lives and get a little closer to finding a cure.
Much love,
The RBX team
---