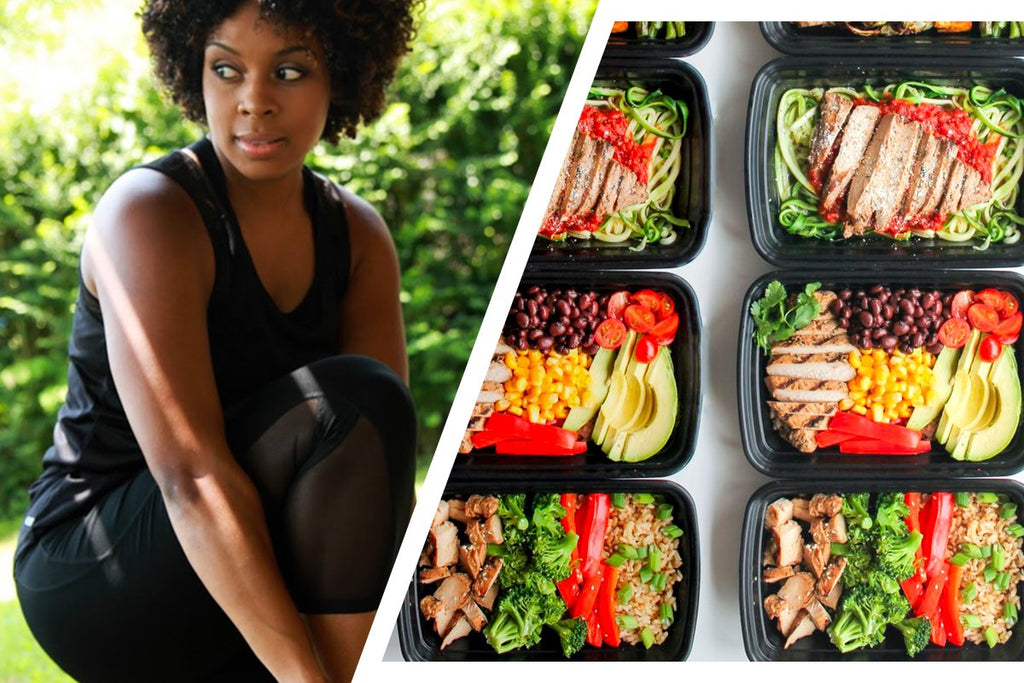 By: Melissa Wilcox - Whole30 Certified Coach
Eat Whole. Live Fit. Is my personal health mantra. The easiest way for me to execute this way of living is by being prepared. Over the years, I have learned that preparation is the key to my success. Before creating my own meal plan template, my preparation consisted of writing a random grocery list on the back of an envelope. That resulted in multiple trips to the grocery store because I'd always forget something. That process and cycle made meals and shopping frustrating and overwhelming. I would become easily overwhelmed with trying to figure out what I was going to eat for the upcoming week and when I was going to cook it. I sat down and thought, "What is the most stressful part about meal planning and how could I incorporate meal planning and prep into my busy lifestyle more easily?" Being the list- maker that I am, I decided to expand upon the idea of a list and designed my own meal prep template. My meal prep planner is a tool used to map out my meals, their ingredients and timing throughout the week. As a Whole30 Certified Coach, I send my clients the meal prep template as part of their welcome packet. My coaching philosophy is centered around preparation and planning as part of the foundation for a successful Whole30 transformation. Changing your habits and finding time to prepare meals can be stressful. To reduce the stress, I suggest using the meal prep template as a part of a weekly routine. Again, success is in the plan!
The template has four components: shopping (my biggest vice), prep, cooking utensils, and storage. I will explain the rationale behind each section:
Shopping: Having a grocery list is a no brainer. This will ensure you have all the ingredients you need for your prep. It's something most people do, but I wanted to elevate the simple shopping list. The template list section takes away the broad valley that is the grocery store, which saves me time and money. If I don't have a list made, I will literally go up and down each aisle! That is why I organized the shopping list by food sections. My hour and a half long shopping trip can be done in about 30 minutes at most now. I only get what I need for that week, and I get out! Shopping is no longer the bane of my existence now that I am fully organized.
Prep: I added this portion to the template because I was spending too much time on Sunday cutting, cleaning, mixing, etc. I found by breaking up the prep and cooking steps reduced the block of time I had to be dedicated in the kitchen. By prepping the day before, I could execute my cooking the next day seamlessly and in a timely manner.
Cooking Utensils- This part seems a bit extra to some, but I found it to be critical. I use this section to write out what appliances I will be using and the amount of time it will take to cook. I pull out the kitchen appliances the night before when I am doing my prep work. This helps me to create a flow for the cooking day.
Storage- This portion was added mainly due to frustration with putting food into a container, only to find out that I didn't have a matching top. Adding extra dishes due to poor planning was not going to help me succeed. I figure out what food needs to go into the refrigerator and what food will need to be frozen after I cook. I also separate what food will be at home and what I will take to work with me for lunch all week. I then ensure that my containers have the matching tops by placing them out on prep night. With that, I am ready for cooking day.
Eating healthy and is totally doable without having to meal prep, but for me, Prepared Patty, it is a total must. It takes the guess work out of what I am eating, and it keeps me from having a slip up because I have nothing readily available to eat. There are times where I will rummage the pantry due to not being prepared and having convenient healthier food on hand. It is rare that you would go into a meeting or a project without a plan or being prepared. This is the same for eating more healthfully. Have a plan and execute it. You will be far more successful on your journey to a healthier lifestyle! For more tips on meal prepping check out my Instagram page; @Whole30Noir. If you would like a copy of my meal prep planner please email me at [email protected].
#EatWholeLiveFit
---