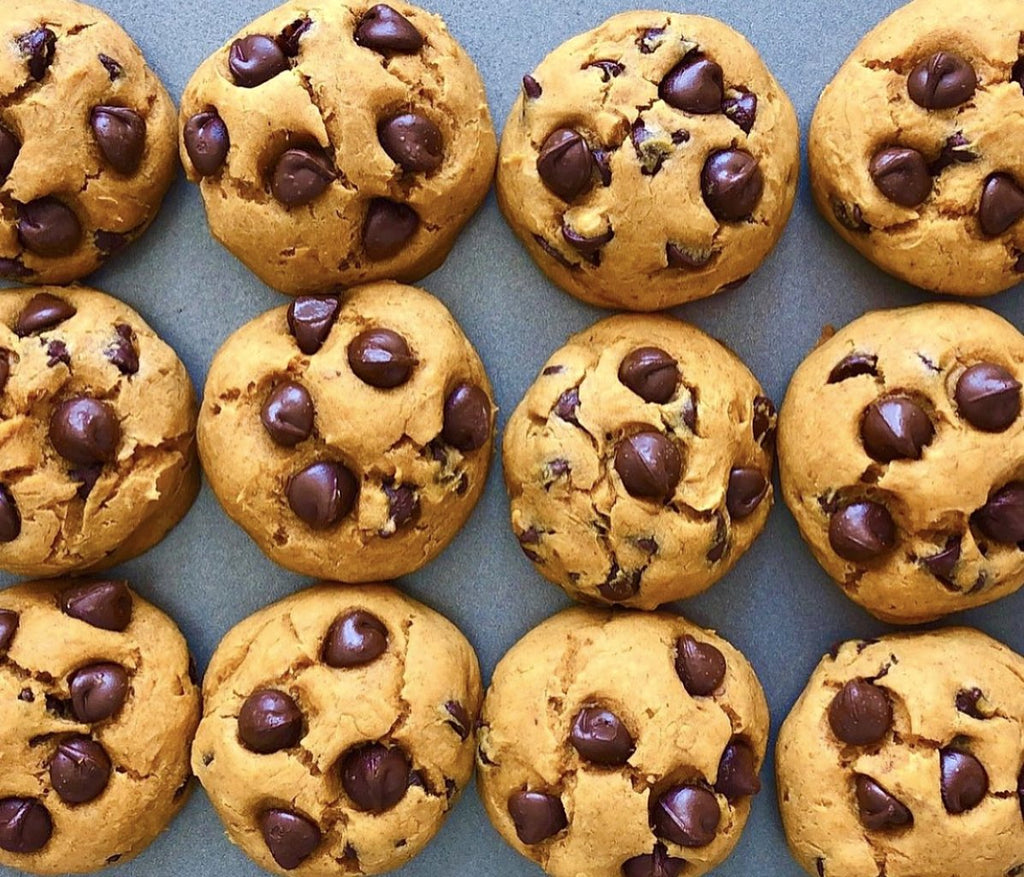 By: Sara Haven, nutritionist
@sara.haven 
The only thing better than fresh-from-the-oven cookies? Pumpkin cashew butter chocolate chip cookies! Scare up some delicious Halloween treats with our easy-to-make AND healthy cookies!

Ingredients
1 egg
1/3 cup cashew butter (you can sub any nut butter)
1/2 cup pumpkin puree
1/2 cup coconut sugar
2 tsp. vanilla
2 1/3 cup almond flour 
1 tsp. baking soda 
2 tsp. pumpkin pie spice 
1/4 tsp. salt 
1/2 cup chocolate chips
 
Method
Preheat oven to 350 degrees and grease a baking sheet with cooking spray.
In a large bowl combine egg, cashew butter, pumpkin, coconut sugar, and vanilla. In a separate bowl, combine almond flour, sea salt, pumpkin pie spice, and baking soda.
Once the dry mixture is well combined, slowly mix it into the wet ingredients until fully combined. Stir in the chocolate chips. (The dough will be sticky - you may want to chill for it 30 mins). 



Roll dough into 20 balls, or use a cookie scoop to form round, even scoops. Place on cookie sheet and bake for 10 minutes or until set. Remove from oven and cool. These can be stored in the fridge for up to four days.
---