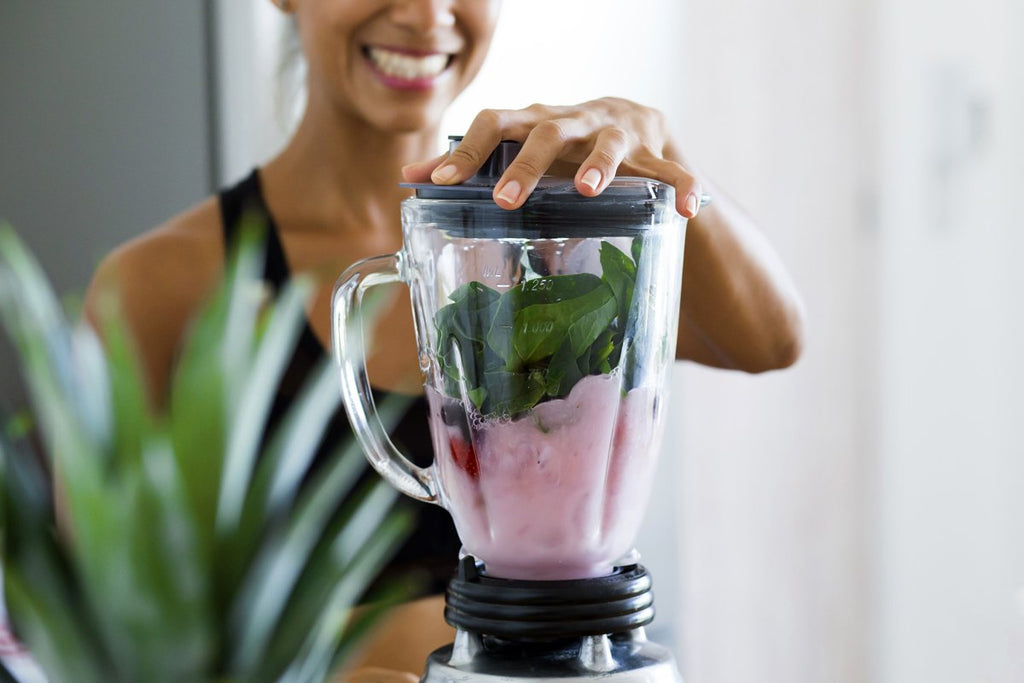 By Meghan Eblacker - RBX Active Assistant Buyer & Smoothie Enthusiast       
            It can be a challenge to maintain a healthy lifestyle when you are a person who is constantly on the move. Nutrition can sometimes suffer if you aren't able to adequately make time for a healthy meal or snack. Luckily, the nutrition Gods created smoothies. Smoothies are a great way to get your protein, fruits and veggies into your diet without a major hassle. Especially if you are like me and hate eating salads, just throw some kale in a smoothie and bam, you can't even taste it! Smoothies can be used as a meal replacement, healthy snack or the ultimate post workout supplement. I have three smoothie recipes that are not only super yummy but will also help you hit those goals! These recipes are simple to make and usually take a max of 5 minutes, so yes you can hit the snooze button in the morning now that you are saving 20 minutes by making a shake instead.
Enjoy!
Taste of Sunshine
1 Scoop of Vanilla Protein Powder
1 Mango or handful of frozen mango chunks
¾ Cup of Orange Juice
¼ Cup of Vanilla Greek Yogurt or Plain Yogurt
Mix in Orange Juice and protein powder. Once that is blended then add in the mango and yogurt. Blend until creamy. And Bam, enjoy sunshine in a glass.
Post Workout Goodness
1 Banana
1 TSP of Peanut Butter
1 Scoop of Protein Powder (Chocolate or Vanilla)
¾ Cup Almond Milk, Milk or Water (whichever you prefer)
Combine all ingredients. Blend well and enjoy after a workout for the ultimate recovery!
The Breakfast Go-To
1 Scoop of Protein Powder (Vanilla)
½ Cup of Greens (Spinach or Kale)
6 whole Strawberries
1/3 Cup of Blueberries
1 TSP of Chia Seeds
2 TSP of Flax Seeds
¾ Cup of Water
Combine water, protein powder and greens. Blend well. Then add in strawberries, blueberries and seeds. Mix well. Pour it into your favorite to-go cup or mason jar and you're on your way!
Be sure to tag us on Facebook or Instagram with your favorite smoothie recipe or if you try any of these! @rbxactive
---